This offseason Ubaldo Jimenez was one of the most sought after free agent pitchers. He had a superb year after a couple of bumpy seasons upon leaving the Rockies for Cleveland. In three starts so far this season he has been something beyond awful in Baltimore.
Ricky Nolasco defined upper middle class pitching for the last six seasons, but his first two starts this season were terrible. His third start was much better, but his current ERA is in the neighborhood of awful.
Francisco Liriano was the NL Comeback Player of the Year last season, and so far he's 0-3 — though he pitched well in his third start as well.
On the other side of that, oft-injured Kyle Gibson of the Minnesota Twins looked like a failed prospect who was never going to reach his potential, but through three starts Gibson has been almost unhittable. His ERA is just under a run, and he's 3-0.
Speaking of the Twins last season as a team they scored 10 runs in a game six times. In the first 12 games of the season in 2014 they have already accomplished this feat three times. They are also drawing a lot of walks as a team which they've not done since the Chuck Knoblauch era.
I'm not saying sell all or buy any of this as anything more than the small sample it is, but it shows just how impressive those players are who can maintain consistency from one year to the next.
Have you ever had those moments where you've stopped and realized just how long a week felt? Particularly when it was an up-and-down, eventful seven days? Without a doubt, the past week marked an opening stretch for Dodger fans that was as exhausting emotionally as it was exhaustive in demonstrating everything that will either define a triumphant year or a high-priced flop in 2014.
First things first, the opening series in San Diego. After Brian Wilson and his Khal Drogo beard wasted Hyun Jin Ryu's brilliant start in game one, Zack Greinke and Dan Haren won the next two games with sufficient, if not exceptional, help from the offense and bullpen. But the victories were offset by far greater losses, as both Clayton Kershaw and Wilson were sent to the 15-day DL (thus explaining the latter's seemingly inexplicable meltdown in game one). Before panic mode could set in, however, both injuries were revealed to be far from season-ending material, with Wilson's coming from nerve damage (a relief considering he's had two Tommy John surgeries) and Kershaw's more in the realm of back pain without any serious tears. Being without both players' talents and exceptional personalities on the field is an undeniable setback, but when you've officially exceeded the Yankees in payroll, there's no excuse to not hold first place in time for their return. Continue reading →
I was on Facebook talking to a pretty rabid Twins (anti-twins management) group talking about the usual problems, when I saw one of the members talk about "what if Oswaldo Arcia or Aaron Hicks flame out … then what?"
Being a Pirates fan I knew Pittsburgh was about to shop OF Jose Tabata, who would be a huge upgrade for Minnesota. I started to think what would make sense, and proposed this:  Scott Diamond (LHP) and one of two first baseman/outfielders — either Chris Colabello or Chris Parmelee for Tabata.
No one on the Twins page argued it. I then went to a Pirates page and mentioned it to them as well – they seemed mostly just excited to be rid of injury prone Tabata. Some Pirates fans think they can get more, but most liked the idea of getting another ex-Twins player and seeing what they can do to fix him, ala Francisco Liriano.
From the Pirates perspective this makes sense on multiple levels. One: they have Gregory Polanco waiting until May in AAA. After the solid season he had last year, the only thing keeping him back is his arbitration clock. Continue reading →
Opening day — yes, the real opening day that happens in the United States during a time when most Americans are not asleep — is just a couple days away. We've posted all of our division previews (links to those below). Now here's our prediction for the playoffs.
It's a crapshoot – anything can happen between now and October. But what the hell. Everyone else has an opinion. We might as well too. So … enjoy.
| | | | |
| --- | --- | --- | --- |
| | Marshall | Brad | Andy |
| NL West | Dodgers | Dodgers | Dodgers |
| NL Central | Cardinals | Reds | Cardinals |
| NL East | Nationals | Braves | Nationals |
| WC 1 | Braves | Cardinals | Braves |
| WC 2 | Giants | Nationals | Reds |
| | | | |
| AL West | Rangers | Rangers | Athletics |
| AL Central | Tigers | Tigers | Tigers |
| AL East | Yankees | Yankees | Yankees |
| WC 1 | Athletics | Orioles | Red Sox |
| WC 2 | Rays | Rays | Rays |
| | | | |
| NLCS | Dodgers over Nationals | Reds over the Dodgers | Cardinals over Dodgers |
| ALCS | Tigers over Rangers | Rangers over Yankees | Yankees over Red Sox |
| World Series | Dodgers over Tigers | Reds over the Rangers | Cardinals over Yankees |
Preview links:
Marshall Garvey
NL East
NL Central
NL West
AL East
AL Central
AL West
Brad Beneke
NL East
NL Central
NL West
AL East
AL Central
AL West
Welcome everyone to the first edition of my new column, The Artful Dodgers! Here I'll provide regular analysis and commentary of my favorite NL team (and second only to Minnesota) as they undertake arguably the most hyped season in franchise history. I know Brushback is primarily a league-wide commentary blog, as well as one run by Twins fans, but all the same I think it'll be interesting to follow a top contender from start to finish (Also, I'll include league-wide analysis and misc. observations when pertinent.).
I'm not sure if I'll be able to reach the satisfying level of crisp analysis at True Blue LA or the lethally hilarious and uncompromising nature of Dodger Blues. Hell, knowing the Dodgers' propensity for excruciating heartbreak, this column's greatest purpose could end up being to provide incriminating evidence of me angrily dropkicking someone like Chan Ho Park. But if my commentary turns out to be congruent with a long overdue championship season, it'll prove more than worthwhile. Maybe I can publish all of these columns in a book and use the $13 in profits to buy a Darren Dreifort card for laughs. Sky's the limit, eh? Continue reading →
| | |
| --- | --- |
| AL West | |
| Texas | 95-67 |
| Oakland | 88-74 |
| LA Angels | 81-81 |
| Seattle | 77-85 |
| Houston | 60-102 |
The Rangers made an amazing haul for the short term in acquiring Prince Fielder for Ian Kinsler.  They also made the (free agent) trade of Nelson Cruz for Shin-Soo Choo, which gives them one of the best leadoff and cleanup hitters in the game.  This takes a great lineup and makes it potent. The rotation and the pen suffered some pretty big hits this offseason, but the organization has depth, and can now out pitch you or out slug you on most days. Continue reading →
CC Sabathia has never been one of my favorite players. Perhaps it's something about Cleveland Indians players in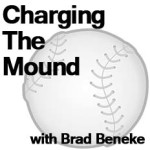 Minnesota?  I had serious problems with him and with Manny Ramirez when I was younger and when they were very young (separate incidents).  Neither would give anyone autographs and both thought they walked on water. They treated me like crap when I wanted them to sign cards.  This was pre-eBay's heyday, so no one had the fear of mass profiting off of their names. And neither was a star by any means, so the signatures would have been just for me.
I have to put a lot of my disgust and dislike for Sabathia aside though because he is going to singlehandedly wipe out hunger in New York City.  You see, CC has dumped his "all you can eat and more" diet for an actual healthy one, and, as such, he no longer weighs more than "The Beached Whale" Rich Rueschel.
I couldn't help but harpoon Moby Dick, but it's nice to see that he did not eat himself out of MLB like Cecil Fielder, Kent Hrbek and Sid Fernandez seemed to have done during their careers. CC's health is going to be a huge factor in the Yankees attempt to reclaim their rightful place at the top of the standings come October.
Farewell, Rick Ankiel Continue reading →
Texas Rangers
2013 result: 91-72, 2nd place, lost Game 163 to Tampa Bay
Since the mind-numbing heartbreak of the 2011 World Series, the Rangers have slipped in the past two years due to meager second halves. While 2012 at least yielded a wild card berth, their loss in game 163 last year kept them out of the playoffs for the first time since 2009. GM Jon Daniels has correctly improved the lineup by acquiring Prince Fielder and Shin-Soo Choo, although the rotation has taken a step back with Derek Holland out until midseason. But that rotation is still anchored by Yu Darvish, and if the other starters can pick up the slack reasonably well with such a muscular offense to aid them they should have the solvency to make it to October again.
Prediction: 93-69, 1st place Continue reading →
| | |
| --- | --- |
| AL Central | |
| Detroit | 96-66 |
| Kansas City | 82-80 |
| Cleveland | 78-84 |
| Chicago | 71-91 |
| Minnesota | 68-94 |
The Tigers saved themselves a lot of money, and created a great deal of flexibility in their lineup by trading Prince Fielder for Ian Kinsler. It doesn't hurt having the easiest division in the majors, and maybe in all of professional sports short of the NBA's Eastern Conference. The problem with Detroit is that they have no competition. Over the last few years seem to just go into cruise control instead of in for the kill. Continue reading →
Detroit Tigers
2013 result: 93-69, 1st place, lost to Red Sox 4-2 in ALCS
Aside from the baffling deal that sent Doug Fister to the Nationals for loose change and chapstick, Dave Dombrowski engineered a prudent offseason that keeps the team solvent even after many key players left (You hear that, Pittsburgh?). First and foremost is the Prince Fielder trade, sending his massive contract (and postseason lethargy) to Texas in exchange for Ian Kinsler, thus freeing up payroll space and strengthening the infield. The leaky bullpen that helped cost Detroit the ALCS last year (mostly due to a lack of a stable closer) has been patched up somewhat with Joba Chamberlain and AL Central veteran Joe Nathan, although it still needs an extra power arm or two. Most notably, the youthful Brad Ausmus has stepped in for Jim Leyland as manager, a decision that I'll preemptively deem brilliant simply because I got Ausmus' autograph when I was kid. In all seriousness, though, the jaw-dropping Max Scherzer/Justin Verlander/Anibal Sanchez trio and a roster that's been to the ALCS three straight times probably makes for the easiest division lock in baseball.
Prediction: 94-68, 1st place Continue reading →