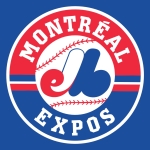 Yesterday, I came across a piece detailing the Tampa Bay Rays' ongoing problems with city officials in securing a new stadium. The team has had many issues trying to stay in Tampa, and by all accounts it looks like it's far from being resolved. Matters certainly aren't helped by the fact that in terms of the on-field product, it's starting to look pretty grim in the Big Guava. With Joe Maddon off to manage the Cubs, GM Andrew Friedman lured over to my Dodgers, and David Price and Ben Zobrist traded off the roster, the Rays could be headed for a last place finish this year…and maybe even the next few. Add all this up, and in my emphatic opinion, it's time to move the Rays out of Florida ASAP.
Now, a part of me feels wrong wanting to see the team moved. For those who are knowledgeable about the team and game, and devote their love and time to the Rays in the purest way imaginable, losing a team is a heartbreak that no one should have to endure. I can certainly relate, as not only were my beloved Minnesota Twins threatened with outright contraction after only my first year as a fan, but I'm still reeling from how close my hometown Sacramento Kings came to being moved to Seattle. To say the least, I'm highly sensitive to how it feels when you might lose your favorite team for good.
The problem, however, is that when it comes to Tampa Bay Rays fans, they're the fanbase in baseball that least deserves a team. Even with a stadium uglier than the Metrodome, they've been treated to everything a fan could ask for in the past few years: A trip to the World Series, a seemingly endless brigade of lovable players (David Price, Evan Longoria, Ben Zobrist), one of the elite managers in the game, and teams that annually compete with (and sometimes best) the Yankees and Red Sox on paper-thin budgets. And how have Tampa Bay fans thanked them? By putting up insultingly meager attendance figures every year that help keep the team in a perpetual state of financial instability. Attendance so low, that even Longoria himself publicly chastised Rays fans for it, and deservedly so.
A more important factor than the apathy of the fans, however, is the prospect of bringing back the Montreal Expos. Various rumors have hinted at the possibility of the Rays franchise being moved north of the border, with new MLB commissioner Rob Manfred saying it's quite possible. To say I approve of this is grossly understating it. While I was never an Expos fan per se in my early years of loving baseball, I always loved the unique place they held in baseball history. While this would technically be a different franchise than the previous one, to see the curvy M adorn ballcaps once again would be a delight.
With the Expos a decade behind us, and given that they only had one playoff appearance (ruined by none other than the Dodgers), it's easy to forget and overlook their place in baseball history at times. But when you take a look at their history, they're a veritable compendium of baseball greats of the last quarter of the 20th century: Gary Carter, Andrew Dawson, Pedro Martinez, Randy Johnson, Vladimir Guerrero, Tim Wallach, Tim Raines, Dennis Martinez, Tony Perez, Al Oliver, Moises Alou, Rusty Staub, Jeff Reardon, John Wetteland, Larry Walker, and Orlando Cabrera. From the franchise's inception in 1969 to their final season in 2004 before moving to Washington, they hosted a pretty sizable amount of stars from just about any specific era. Not to mention, if it wasn't for the godforsaken 1994 strike, we'd not only likely still have the original Expos, but there might be a World Series banner or two flapping in the Quebec breeze.
Altogether, it makes perfect sense: Move the team away from a fanbase that overwhelmingly doesn't bother to even support it, and bring it to a fanbase that had theirs taken away largely due to the bad break of the darkest hour in professional baseball history. And if you don't think Montreal deserves to have their Expos back, then I leave this video as the last thing that can move your cruel, shriveled heart.
The Chicago Cubs are in the middle of what might be the greatest movement of young talent in the history of baseball. I guess that will play itself out; however, that does make finding people to look to bounce back on the offensive side of things difficult. Thank God for the Cubs pitching staff however, because they have two guys that can't get much worse than they were last year. The bad news is that I don't see Edwin Jackson improving. The good news is that Travis Wood's track record suggests that last year was a blip.
In Cincinnati we find the opposite problem as most of their team under-performed last season. In a blind round robin, throw a dart at the board and figure out which offensive player was going to bounce back seemed like as good of a standard as any, but I owe it to you to do a little more work than that. Is Brandon Phillips done? Probably not, but he's closer to the end than he is to the beginning and the Reds will trade him as soon as he's producing. They are already trying to trade Jay Bruce (who I really like), so it's probably not Jay. Joey Votto is going to have to turn it around or soon people will mistake him for Ryan Howard. All of this is nice, and it's easy, but I think that Billy Hamilton is going to have a breakout season. I could see him hitting .288 with a .389 OBP, and with that I see him stealing 75+ bases and becoming the next Kenny Lofton.
Milwaukee is home to a lot of beer companies, and in the non-baseball world I've heard people refer to it as Chicago's trash bin, but thanks to the Cubs… in baseball Milwaukee might as well be Mecca. This one is a slam dunk for me in the fact that Juan Segura has a ton of talent, had a great track record and then broke out big time in 2013 before looking more like a Minnesota Twin than a Major League ball player last season. The only thing I would like to add is that a buddy of mine once told me that Jonathan LuCroy was going to be a real ball player. I laughed. Tony, I was wrong.
My beloved Pittsburgh Pirates have seen a dramatic turnaround from the last 4-5-19 years (haha). McCutchen is about as close to the truth as a Midwest ball player can be, and had he played for a team on the east or west coast it would be a battle between him and Mike Trout for the new face of baseball. However, Andrew disqualifies himself in this post because he's freaking awesome, and that isn't what this is about. I admitted right at the start of this that they are my beloved, and it's hard to say that .291 is a down year, but I think 2015 is the year that Starling Marte becomes a household name. If he can improve on his disgusting habit of striking out far too often he could put up numbers that look more like Cutch than you might expect. I also feel that Gerrit Cole is far better than his numbers suggested last year as well, and I expect him to have a breakout season.  Again breakout and bounce back are two different things, and looking at this team the person that let this team down the most was former first round pick and 3rd baseman of the future was "Potato" Alvarez. Sadly, he is what he is and this is going to go to last year's rookie Gregory Polanco, who has been one of the best prospects in baseball for a little while now, and the poor kid was lost at the plate against major league pitchers last year. His talent is too much to be this big of a flop. He's also got an even bigger prospect behind him in the minors, so this is his year to prove he's the man or Austin Meadows will be here in September and Polanco will go the way of Jose Tabata.
The Cardinals are coming off of another stellar season, and have about as well run organization as there is in the game right now. The offseason started out with tragedy when the uber-talented and prized piece of the future Oscar Tavares made the mistake of drinking and driving, which ended his life at 22, and the life of his fiancé. However this is the one team in baseball that always seems to bounce back from adversity and injury. In 2015 they are still the class of this division, and it's hard to see anyone taking a step back. If they stay healthy they will be as dangerous as any team in baseball. Looking for a bounce back player is also rather difficult because they did have a lot of injured players last year that were supposed to contribute chief amongst them is starting pitcher Jamie (hi-me) Garcia. He defines why the Cardinals are great, and sadly will likely be ahead of my Pirates once again come October.
Bouncing Back in 2015: NL East
The Atlanta Braves have a lot of pitchers that were injured last year and players they rely upon who underperformed, so to choose one isn't easy, but I'm a huge Mike Minor fan so that's where I start. He had an awful season last year. His 4.77 era was the worst on the staff, while his 20 more hits than innings pitched didn't seem fitting either. I look for him to have a bounce back season. Offensively, I don't see Andrelton Simmons as a great hitter, but if he can bring his average up to .280's level he will be without a doubt the best SS in baseball for the total package.
In Miami it's even easier… this team will go as far as Giancarlo Stanton's bat and Jose Fernandez's arm will lead them.  When healthy those two are spectacular. Mike Redmond did an amazing job last year as the manager, and he could be the next big deal manager. I also want to send a shout out to Chaska's own Brad Hand who had an excellent season with the Marlins last year, but this team's unsung hero will be Christian Yelich… he has a batting title in him in the near future, and if the Marlins contend in 2015 like I think they will the future starts now.
The Mets have always been the NY little sister that had to get crazy to get the tabloid love that the Yankees generate by just being the Yankees. My hope is that they stop that silliness and decide to just ride this pitching staff of young aces all the way to the World Series in the not so distant future. Matt Harvey is healthy, and Zack Wheeler looks solid. Jacob DeGrom was beyond outstanding last year, and phenom Noah Syndergaard might be as good if not better than any of them. However, this team will not go anywhere until David Wright is 100% healthy and puts up the big numbers that he used to be capable of. Now you have idiot Daniel Murphy causing issues with his homophobic rhetoric, and as a result you have more tabloids crap and less focus on the field. The guy I pick to be the bounce back player of the Mets overall is Matt Harvey as I don't trust this offense or defense. The Mets could lead the NL in strikeouts and ERA in 2015 while having the Rookie of the Year, and still finish 7-10 games under .500.
The Phillies are a mess, and Philly fans aren't exactly forgiving. They need a full scale rebuild but are unable to trade Howard, and no one wants to just dump 60 million dollars by cutting him. Keeping him is going to hinder the future a great deal as prize minor leaguer Maikel Franco will most likely have to start the season in AAA. Cliff Lee and Cole Hamels could and should replenish a mostly blah minor league system. A lot of people here in Minnesota believe the Twins should never have given up Ben Revere, and he didn't make their argument less powerful with the yea he had last year, but if the Phillies are to have a future the guy that needs to bounce back is Ryan Howard. The guy who will however is not Howard.  I believe it will be a healthy Cliff Lee who will then be traded in June or July for a small ransom with Hamels bringing in the lottery load.
The Nation's Capital is sitting pretty with an excellent team that improved dramatically in the offseason by picking up Max Scherzer in free agency with the most unique contract in a long time. This team is set up for the long haul and right now. I don't need to blow smoke for a team that already proved how good it is last season, and should be even better this year if healthy. The person that stands to be the biggest problem child is also the guy I expect to bounce back and show that the early career comparisons to Mike Trout weren't a waste of our time. That is Bryce Harper, who was mostly boring and sometimes terrible last season when he was healthy. His attitude sucks, and his bat hasn't done what it's capable of.  I think it does this year, but it may only further enhance his reputation as the next Barry Bonds (without a hint of crème, clear, or HGH).
Welcome to our next 2015 division preview and prediction here at BBP! After addressing the NL East, a division I expect to be rife with competition despite a surefire first place pick, it's time to turn our attention to a division I expect to be a dumpster fire: the American League Central. Despite being relatively strong the past few years, including hosting two of the last three AL pennant winners, this might be the weakest division in the game in 2015. Basically, if you're looking for the team to win it all, you won't find it in America's heartland. So, with subdued expectations, let's dive in!

1. Detroit Tigers
2014 result: 90-72. 1st Place. Lost ALDS to Baltimore Orioles, 3-0.
A relatively easy pick, albeit none too exciting. Last year's Tigers team was probably the most discordant, lifeless division winner imaginable, barely warding off a mediocre Royals team to seal the division on the last day of the season. After which, of course, they were clubbed by the Orioles in the ALDS to officially extend their championship drought to thirty (!) years. This offseason, they traded Rick Porcello to the Red Sox for Yoenis Cespedes, while Max Scherzer predictably walked for a plump contract in Washington. Cespedes will give their lineup the energy it desperately lacked in 2014, and they still have a formidable rotation with David Price, Anibal Sanchez, and the newly acquired Alfredo Simon. However, they lost a lot of pitching not only with Porcello and Scherzer's departures, but also by trading Drew Smyly to Tampa Bay last summer. (Not to mention, the inexplicable Doug Fister trade in 2013, which is looking worse by the day.)
Moreover, some of their most pivotal players are becoming question marks. Justin Verlander (he of one of the priciest contracts in the game) has declined so significantly that few believe he'll touch his prime form again. Miguel Cabrera and Victor Martinez, the invaluable heart of the lineup, have been plagued by recent injuries that have made even starting on opening day a question. Altogether, although Detroit will win the division, I don't see much more. By any measure, it looks to be another exhausting, wheezy, and ultimately heartbreaking grab at that elusive championship that'll come up short. I've said many times before that 2013 was their best chance at winning it all. Sadly for the tortured baseball souls of Motown, that still holds true in my eyes. With the Verlander/Cabrera contracts and an awful farm system, the Tigers are likely going to be the AL's answer to the Phillies before you know it.
2015 prediction: 90-72. AL Central Champions.
2. Chicago White Sox
2014 result: 73-89. 4th Place.
Last year, I looked at the White Sox as a team headed for a standard rebuilding cycle, coming off a disastrous 2013 campaign. But this past offseason, they suddenly asserted themselves as a hopeful contender. They snagged ace Jeff Samardzija from the Athletics by trade, signed Adam LaRoche to power up their offense, and also inked Melky Cabrera, Zach Duke and David Robertson. This is enough to build on the foundation of Chris Sale and Jose Abreu, two of my favorite players in the game who deserve to see October action. I see the ChiSox as just a wild card team this year, but there's a legitimate chance they can challenge an aging Tigers team for the division crown. Although, despite Sale's commendable confidence, it doesn't mean they'll even smell the flagged trophy.
2015 prediction: 88-74. 2nd AL Wild Card.
3. Cleveland Indians
2014 result: 85-77. 3rd Place.
Just last year, I was absolutely thrilled by the Indians' dramatic overhaul that took them from 68 wins in 2012 to 92 in 2013, along with a wild card spot. Their 2014 season didn't feature a playoff trip, although they would quietly contend late into the year. While they have the reigning AL Cy Young champion in Corey Kluber, and Terry Francona ever ready at the managerial helm, I'm not quite as bullish on the Tribe this year. They're limited financially, a problem exacerbated by the Michael Bourn and Nick Swisher contracts. With the big money of the Tigers and the ambitious moves of the White Sox, they just don't have enough to get back in the dance in my eyes.
2015 prediction: 83-79. 3rd Place.
4. Kansas City Royals
2014 result: 89-73. 2nd Place. Lost World Series to San Francisco Giants, 4-3.
Wow….it's been months now, and I'm still in a daze from the Royals' miracle run in October. Even though they knocked out my beloved A's in a cruelly heartbreaking wild card game, I still rooted for them with ease for many reasons. One of which is, to be blunt, it was their real shot at that first title since 1985, even if they probably got further than they should have. I said all throughout the 2014 playoffs they wouldn't even be back in October in 2015, and their subsequent offseason has certainly cemented that notion. Key slugger Billy Butler left for Oakland, while the elastic defensive outfield wizard Nori Aoki went to World Series adversary San Francisco. Most importantly, James Shields was snatched up by the Padres. These departures were effectively replaced by a battery of awful signings: Kendrys Morales, Alex Rios and Edinson Volquez, all of whom add up to $48 million total. They may still have that menacing bullpen trio, but even with their youth I just don't see them contending again this year. And let's not lie: They still have an atrocious owner, who may now get to hide behind the afterglow of the pennant run for quite some time.
2015 prediction: 80-82. 4th Place.
5. Minnesota Twins
2014 result: 70-92. 5th Place.
The good news: The Twins finally, finally….FINALLY…..fired their hideously overrated manager Ron Gardenhire, and lost pitching coach Rick Anderson (who oversaw the worst rotations in the game for the past few years) as well. Better yet, they have one of the richest farm systems in the game, one that's earned praise from elite baseball writers such as Grant Brisbee, Keith Law and Will Leitch. The bad news: They didn't do enough to really overhaul the team now. Almost every move they made was painfully pedestrian. First, they hired the unproven Paul Molitor as manager, even with the far more qualified Tony Lovullo and Doug Mientkiewicz also in the running for the job. Rather than upgrade their outfield defense, they wasted $10 million on a 40-year-old Torii Hunter, who should add some pop offensively but is among the worst outfielders statistically in defense. While I admittedly liked the Ervin Santana signing more than I should, I still would have preferred taking fliers on guys like Brandon Morrow and Kris Medlen to make the rotation more ample. A decent rotation and a productive offense, as well as the (at least temporary) shot in the arm from a new manager should keep them above the 60's range in wins. But they still have a lot of work to make the team a contender in time for when the farm system begins to harvest. And sadly, that's awhile from now.
2015 prediction: 70-92. 5th Place.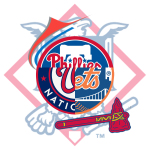 Well, it's about time! With Spring Training merely days away from starting, one of the most eventful offseasons I can think of will soon be drawing to a close. Thus, it's time for the annual division previews here at BBP, which I'll handle this year. This week, we start with the NL East, whose first and last place picks are among the easiest to make. But it's what's in the middle that's a toss-up. Read on, and let us know what your picks are in the comments!
1. Washington Nationals
2014 result: 96-66. 1st place. Lost NLDS to San Francisco Giants, 3-1.
Surprise! With that beautifully structured (but not unquestionable) Max Scherzer contract, the Nationals put an exclamation point on an already great rotation and team. Of course, we've seen impossibly great teams on paper (remember the Phillies' Four Aces and the upcoming dynasty in the 2011 offseason?), including…well, the Nationals themselves. They won 98 games in 2012 and looked to be on their way to a championship, three outs away from their first NLCS berth…until those damned Cardinals happened. Last year, they boasted the most complete team in the postseason, and sailed into October on Jordan Zimmerman's season-ending no-hitter….and then those damned Giants happened. (Not to mention, one huge Matt Williams managerial brainfart, for which he could be Washington's veritable Grady Little if they don't win a title soon.) And while a Twins and A's fan like me is in no position to lecture about division series heartbreaks, this is all just a reminder that "too good to be true" teams are no guarantees. The only question left: Do they trade Jordan Zimmermann? If that sounds ridiculous, keep in mind that they failed to come to a long-term deal with him, and that money basically just went to Scherzer. Plus, Zimmermann's a free agent after 2015, so trading him now would mean the Nats could get a James Shields/Wade Davis for Wil Myers haul while still having the best rotation in the game. They're wise to trade Zimmermann now, but with or without him, they just might be the best team in MLB this year.
2015 prediction: 97-65. NL East Champions.
2. Miami Marlins
2014 result: 77-85. 4th Place.
Of the many dramatic overhauls of the offseason, the Marlins had among the most deftly handled in how it addressed their every need. While that overhaul sadly didn't include new uniforms (seriously, watching them is like a 9-inning Sunkist commercial), and they still have that ineffable bag of shit Jeffrey Loria as their owner, they had a brilliant offseason. Say what you will about that backloaded contract for Giancarlo Stanton: it's imperative to build a winner around him, and these moves look to do just that. The acquisition of Dee Gordon from the Dodgers gives the Fish serious speed at the top of the lineup, although Gordon is likely to take a step back from his All-Star 2014 season. Michael Morse, who was an invaluable power bat for the Giants' championship run, will provide strong muscle in the lineup alongside fellow outfielders Stanton and Marcell Ozuna. Also, Mat Latos came by way of trade from Cincinnati to beef up the starting rotation. Add even just a pinch of a bounceback Jose Fernandez, and the Marlins should have enough to contend for a wild card spot, whether or not they get it. And when you consider how just getting the wild card panned out for them in 1997 and 2003, that's hardly a raw deal. 
2015 prediction: 88-74. 2nd Place. 2nd NL Wild Card.
3. New York Mets
2014 result: 79-83. Tied for 2nd Place with Atlanta.
I'll admit, I was probably a little too eager in praising the Mets' current position as a franchise last year. While they did make some smart acquisitions heading into the 2014 season, this team is still owned by the Wilpons, who would probably be the worst sports owners from New York in a normal world where James Dolan doesn't own even a penny of the Knicks (or Woody Johnson and the Jets). That said, they are getting away from the fallout of the Bernie Madoff scandal, and a glance at their roster this year should have even the most bitter Mets fan optimistic. Not only will Jacob deGrom try to build on his Rookie of the Year season, but Matt Harvey is finally coming back from Tommy John surgery. The rest of the potential rotation is more than up to par: Zack Wheeler, Jonathan Niese, and Bartolo Colon, with other promising young pitchers waiting in the wings. Offseason acquisition Michael Cuddyer has age and injury risk, but if he's healthy, he'll provide some serious muscle for the lineup. The Amazin' Mets probably won't fully rise from the ashes of the 2006/2007 collapse from grace for a couple more years, but a wild card entry isn't out of the question for 2015. They certainly have a better rotation than Miami, but an inferior offense. At this moment, I'd say it's pretty much a coin flip as to who would come out on top in a wild card race.
2015 prediction: 86-76. Third Place. 
4. Atlanta Braves
2014 result: 79-83. Tied for 2nd Place with New York.  
What to do with these guys? The Braves are a team that usually seem impossible to pick against, given how they seem to make the postseason like clockwork almost every year since 1991. But a majority of their offseason moves have screamed "fire sale" to me. Jason Heyward went to the Cardinals, Justin Upton will now open outfield shop for the revamped Padres, and Evan Gattis went to the Astros. But hey, at least they still have Craig Kimbrel! Altogether, it's going to be a step back for the Braves, who have until their move out of Turner Field in 2017 to build up for a big payoff. Or, as their own official rendering of the upcoming stadium would seem to indicate, another heartbreaking playoff flameout.
2015 prediction: 75-87. 4th Place.
Philadelphia Phillies 
2014 result: 73-89. 5th Place. 
This is where the game of making predictions is the most comfortable. Aside from the Astros and this blog's beloved Twins, no team in baseball is inevitably consigned to a dead last finish like the Phillies. They traded the beating heart of the franchise, Jimmy Rollins, to the Dodgers, and some rumors indicated an early version of the deal would have included Chase Utley as well. As of this writing, they may still yet trade Cole Hamels as well. And of course, they're still stuck with that frightening, gangrenous monster known as the Ryan Howard contract. Even the old wizard Pat Gillick acknowledged it may take 2-3 years for the Phightins to burn off the fat and fully rebuild. That said, they're pretty fortunate to have had the run they did from 2007-2011, with that cathartic 2008 championship nestled right in the middle. Enjoy it, Phillies fans. The sound of Harry Kalas calling Brad Lidge's nasty final slider to Eric Hinske is gonna have to keep you satiated for a long time.
2015 prediction: 69-93. 5th Place.
Here's a little game called Judge(s), Jury(s), and Executioners that the BBWAA (Baseball Writers Association of America) perform every year. The masses call it the MLB Hall of Fame Ballot. Many will never see it, many will face it, and very few will survive it, but the agony is in the purgatory of being on the ballot year in and year out knowing you are worthy of consideration but not quite making it in. I equate it to when the girl just wants to be your friend. Sometimes she dates a scumbag drug-addicted jerk who beats her, but would never dare ask you. At least when I think of a guy like Dale Murphy, who was on the ballot for his allotted forever and left to die alone just short, or a guy like Jack Morris who she even winked at, but just wasn't what she was looking for.
Well, today I want to pretend to play god over someone else's career as well, so here are my choices. Remember, by the rules of the HOF you have to have played for a certain amount of years to get on the ballot so if you didn't play 10 years you don't even get your name on the ballot. You have to be retired 5 years, and finally even as GOD I am only allowed to have 10 votes… so apparently I'm only a demigod and not as high of a moral authority as the HOF board of directors.  HYPERLINK "http://espn.go.com/mlb/story/_/id/12115949/jayson-stark-explains-2015-hall-fame-ballot" http://espn.go.com/mlb/story/_/id/12115949/jayson-stark-explains-2015-hall-fame-ballot Jayson Stark has a brilliant piece on this for ESPN.com.
I suppose I should give you the list of players eligible, and I almost forgot: you are now only allotted 10 years on the ballot. Think of it as a 40 days and 40 nights kind of thing. Here is your list to choose from… oh wait, you don't choose… I do, but not really, they do! Who are they? They are not you (the fans)!  HYPERLINK "http://www.baseball-reference.com/awards/hof_2015.shtml" http://www.baseball-reference.com/awards/hof_2015.shtml
Randy Johnson. Why? The single most dominating pitcher of my lifetime, slightly ahead of #2 Pedro Martinez, Roger Clemens and maybe even Tom "Terrific" Seaver.
Pedro Martinez. Size isn't everything, stuff is, and Pedro had the cocksure and creativity to beat you with a 94 mph fastball or a 78 MPH curve. He simply knew he was better than you were even if you were on this list or made this list in years past.
Craig Biggio. Catcher, centerfielder, and second baseman…All Star at all three positions, 3000 hits, and when you're not a home run hitter a couple of other stats have to be looked at like oh this one:  HYPERLINK "http://www.baseball-reference.com/leaders/2B_career.shtml" http://www.baseball-reference.com/leaders/2B_career.shtml this kids is what we like to call gap power. And while he wasn't the best defensive player at his position, 414 stolen bases and a career .363 OBP makes him a top of the lineup nightmare for, oh, about 20 years!
Barry Bonds. But But BUT!!! He did PEDs Brad!!!! Yeah, he also was the best player of the generation, and it's me playing god here not you so judge not lest ye be judged
Roger Clemens. See Bonds but remove the bat and add a pitching rubber.
Mike Piazza. Did he or didn't he? Maybe, but despite being a below average defensive catcher the man was a warrior and an offensive machine for his career. To me the question is do you go in as a Met or a Dodger?
Mike Mussina. Go back and click the link on the HOF ballot and then look at Moose's numbers…realize he left on top after winning 20 games. While he never won a Cy Young award he was a perennial vote getter, and he pitched his entire career in the AL East.  Going new school on this one…look at his WAR.
Curt Schilling. Damn it! I hated Schilling as a player…truly one of my all-time least favorite players, but that blind hate did just that… it blinded me from how impressive he truly was. Bloody sock, or bloody moron aside he was big game Curt and no one was ever better over a career.
John Smoltz. He wasn't quite ECK, but for a two way pitcher (starter and closer) no one else compares, and in big games? John didn't get the notoriety that Greg Maddux or Tom Glavine got, but in the postseason they hid behind his back… he was the Braves best chance to advance every season, and a key reason they made the playoffs every year.
Fred McGriff. No steroids, no tabloids, and the only reason he didn't hit the 500 home run club is because his back gave out on him at 493 (the same number that some guy named Lou Gehrig had). 100% class on and off the field. He was a dangerous hitter, a power hitter, and he was a devil to get out with his career OBP, and K rate. And as a god/demigod (pretend)… how can one not have appreciation for The Crime Dog?
Why didn't I vote for the others? Because I'm subject to the laws of the HOF.
11. Don Mattingly 12. Allan Trammell 13. Gary Sheffield 14. Jeff Kent 15. Larry Walker 16. Nomar Garciaparra 17. Carlos Delgado 18. Tim "Sniff" Raines
Another year, another class enshrined in Cooperstown. Usually, my first instinct is to bemoan those excluded and bitch for the trillionth time about how crooked the voting process is. While I still think that process needs to be dramatically overhauled (I say replace the baseball writers with former players, managers, coaches, executives, etc.), I have to admit this year's class is flawless. Not only did Craig Biggio get in before running into perennial snub status, but having John Smoltz, Randy Johnson, and Pedro Martinez in for a resplendent pitching class is a thing of beauty. I already made my case for Biggio in last year's ballot, and I feel Johnson, Smoltz, and Martinez don't need any further explaining or defending. Thus, my piece for 2015 will address only those who I feel were overlooked, and will hopefully get in next year.
Main Ballot
1. Alan Trammell: Man, I've been struggling with this one for years. I've always been a fan of Trammell, both on his own and alongside Lou Whitaker to form perhaps the greatest double play combo in baseball history. Not to mention, he was one of the legendary 1984 Detroit Tigers, easily among the five best teams to ever play the game. But for some reason, I always nudged Trammell into the "really good but not quite great enough" category when it came to being in the Hall of Fame. Nowadays, I'll admit I was dead wrong about that. If anything, he's simply an overlooked player that should be in by any measure. Baseball Reference's WAR generator has him as the 93rd best player of all-time, and he boasts a .285 career average, 2,365 hits, four Gold Gloves, and the 1984 World Series MVP. Those put him in the same arena as inductees Barry Larkin and Ozzie Smith. Time to make him an inductee as well.
2. Mike Mussina: Last year, when I was making my picks for my full ballot, I was cold towards Mussina. He struck me as one of those perennially great pitchers who just wasn't quite superlative enough for a plaque in Cooperstown. (Granted, this wasn't helped at all by playing for many bridesmaid Orioles and Yankees teams.) Not to mention, if you scrutinize his career for the preferred sexy pitching accolades (career ERA, 20-win seasons, Cy Young Awards, etc.), he doesn't look so pristine. However, my colleague Brad was insistent that he belonged, and as I took a closer look I changed my mind. First off, Mussina was a top-tier starter who spent his whole career in the American League, at a time when PED's and the designated hitter coupled together to make the game more explosively offense-oriented. Also, his total numbers are far from shoddy: seven Gold Gloves (one of the best defensive pitchers of his era), 270 wins, and 2,813 strikeouts. Basically, he's just above or next to Jack Morris, without the rings. I say Moose gets in, but I'll admit it's a debatable matter. If I had to pick between him and Trammell, I'd throw all my weight behind Tram.
3. Mike Piazza: I already laid out a good case last year, and while I'm glad to have a pitching-heavy class for 2015. that only kicks the inevitable down the road. 2016 should be Piazza's year to get in, no excuses.
Golden Era Ballot
Alright, this is the nitty gritty of my ballot right here. Again, the main inductee class of Biggio, Johnson, Smoltz and Martinez was a triumph. It's with the Golden Era ballot that the HOF really laid a goose egg this year. 16 members of the committee were presented with 10 candidates, each of whom contributed something seminal to game…and not a single one was inducted. So disgraceful was their snub that even Rolling Stone did a story on it, and rightfully so. Whether or not the BBWAA get it right in a given year, the Golden Era committee should always be relied upon to rectify any snubs and give legends their due. Their failure to do so this year was disheartening, and hopefully will be a distant memory when most (if not all) of the 10 snubs this year get in in the coming years. And hopefully, unlike in Ron Santo's case, before they pass on.
1. Tony Oliva: I'll be honest: For quite some time, I would doubt myself when making Oliva's HOF case. I knew that he had worthy numbers before his career was cut short by gruelling injuries in the early 70's, but I always figured I was letting my Twins bias drive my thinking. Before that cursed injury, though, Oliva packed in a lifetime's worth: three batting titles, a career .304 average and eight All-Star selections. Not to mention, the scenario of having great numbers but being cut short by injury applies to HOF inductee Roy Campanella, whose place I don't dispute one bit. Thus, Oliva is in. If there was one player that should have been a no-brainer for the committee this year, it was him.
2. Maury Wills: Even as a Dodgers lunatic, I hadn't given Wills' numbers a perusal in some time, at least in a "should he be inducted" mindset. Man oh man, should he ever: .281 career average, 2,134 hits, 586 stolen bases, and three World Series championships. Not to mention, he's the man who singlehandedly revived base-stealing with his 104 swipes in 1962, the same year he won NL MVP. He probably had the most complete career of anyone eligible on the Golden Era ballot, making his exclusion all the more perplexing
3. Anyone!: I realize this could dilute my analysis above, but the truth is, any of the 10 candidates could have been justifiably selected. If not for their numbers alone, at least for their personalities as well. That doesn't sound like a cogent case for induction, but the men up for consideration this year (Luis Tiant, Jim Kaat, Gil Hodges, and Minnie Minoso also among them) were some of the best characters the sport has ever known, in addition to being among the greatest players of their time. While I seek to grow in my understanding of statistics, even the most rigorous evaluation of the game should always have room for heart and personality. When the stats are all counted up and documented, it's the fun swagger of a player at the top of their game that sticks with you most (think Tiant smoking his stogies in victory). Or, like Kaat, a good sense of humor that endears you to fans even long after you've hung up the spikes. Even with just one choice, the Golden Era committee could have recognized both talent and heart. Ultimately, they chose neither.
It's getting harder and harder as a baseball fan in Minnesota to be excited about the game. The Twins needed to make some drastic moves, and they didn't make any. They hired the safe, fan-friendly Paul Molitor to be their manager. They topped it off by bringing back or promoting almost every position of his coaching staff from within the organization, which does not give me a single shred of hope for the foreseeable future.   
The team needed to upgrade its pitching staff dramatically and to improve the outfield defense. They did upgrade the pitching staff, though not likely enough to make a real difference in this division. Ervin Santana's non-traditional stats prove that he was better than his numbers showed last season, but he was on a much better team than the 2015 Twins are looking to be. They also brought in Tim Stauffer from the Padres to replace Anthony Swarzak, which is going to be a slight upgrade in talent, but it's going to be difficult to imagine he's going to sacrifice himself like Swarzy (ode to Gardy) did for this team. Tommy Millone should be healthy, and a strong competition between him and the two big dogs barking for the major leagues in Trevor May and Alex Meyer will be competing for the 5th spot in the rotation and maybe a bullpen spot. This is hardly breaking news.
The team also needed to upgrade its outfield defense, and it's very likely that they didn't do that because now questionable outfielder Oswaldo (all bat and no glove) Arcia has to learn a new position. Replacing him is Torii Hunter, who at age 39-40 showed to have the worst defensive metrics in all of baseball in Detroit last season. So while Arcia is likely an upgrade over Josh Willingham in LF, is Hunter an upgrade from Arcia, who is already below average?
This is all hardly breaking news… this, however, is all we have in Minnesota.
As for my ideal offseason overhaul: I would have put 4 years and $84 million into James Shields, put 1 year and looked at a 2 year, $20 million dollar deal with Nori Aoki (formerly of the KC Royals as well). Granted, this is more money than what the Twins have shelled out so far, but these players are proven and the contracts would have been productive contracts. I would also have put a contract together for starting pitchers Brandon Morrow and Kris Medlen. As for what I'd do away with, I'd be shopping Trevor Plouffe, Eduardo Escobar, and Ricky Nolasco. Plouffe would have been a much cheaper addition to the Yankees than Chase Headley was, and the Giants were in need of a 3rd baseman pretty badly as well following the departure of Pablo Sandoval. Escobar came out of nowhere and had a slightly better than average year and a much better season than anyone expected. He might have brought us a Stauffer-style pitcher and saved us the free agent.
Why would I go for so many veteran pitchers especially with injury concerns? Because every staff goes through injuries and needs depth and I would rather overpay for too many pitchers than continue to have the worst rotation in baseball.
Oh well, I'm just a writer and a fan. What do I know?
On that note… the Padres still have Cameron Maybin collecting mothballs in San Diego. He would likely be an upgrade at CF over Hicks (who can't hit) and Scott Schaeffer, who caught lightning in a bottle last year here to become an average 4th outfielder.
My hope is that Molitor is more than just another Terry Ryan stooge, and someone who will accept the Twins Way of losing is winning as long as the owners keep making $100,000,000.00 a year in take home.
Hello everyone!
Sorry if things have been a bit quiet around here at BBP. Needless to say, the three of us have been busy with many duties in our daily lives, and mine has been just as crowded, if not more so, than when I was in college mere months ago. I recently finished writing a book about the California Governor's Mansion for the Sacramento Historical Society, as well as a companion e-book for my Presidents Baseball cards (both of which will be available next year). Additionally, I was promoted to lead editor of Last Token Gaming, the video game commentary website my friend Terry Randolph and I started last year. I know I juggled all of these duties throughout the year and produced plenty of articles here, but these things required even more work and time as of late and thus I had to prioritize them. And I won't lie, the soul-crushing (and sadly typical) demise of the Dodgers and A's in the playoffs, followed by the infinitely more important loss of Oscar Taveras, necessitated something of a break from baseball for me.
That said, I want to ensure we'll have plenty of excellent content coming in 2015. We'll have our Hall of Fame ballots and season previews once again, and I'll also be adding a new Twins column in addition to the Artful Dodgers. Next up for me will be a piece on new Twins manager Paul Molitor, his coaching staff, and who I'd rather see in their place.
Thanks as always for your readership and support. 2014 was a fantastic year of baseball and for the site, and I certainly hope BrushBackPitch can be even better next year!
Sincerely,
Marshall
Jim Morrison once wrote "death makes angels of us all." Well, Sunday the St. Louis Cardinals lost their brightest star for the future in Oscar Tavares. His game clinching homer in the playoffs this year, and his steady-but-not-spectacular play as a rookie in 2014 was supposed to be the springboard to a superstar career.
Oscar was a consensus top-five prospect going into both the 2013 and 2014 seasons. He was tabbed to be able to hit for a high average with better than average power. Had he lived up to his hype we could have expected a .300/.480/.385 kind of hitter with 30 doubles and 25 homers most seasons for the next decade if not better.
Sadly he didn't get to live up to the hype … he didn't get to live.
I was Facebook friends with him. His English was improving and, while his interaction with his fans was minimal in a direct way, you could see that with assistance from his management he was trying to embrace the 21st century star athlete role through digital media, the social media and on the field, where it is reported that he planned to come into 2015 in much better shape so he could gain serious playing time with the perennial central division champs.
Sadly, his girlfriend was also in the accident with him, and has passed as well.
It's a tragedy when a Roberto Clemente or Thurman Munson are killed during their careers, but at least they were allowed the chance to have careers. At 22 years old Tavares' was just starting. His ceiling was the stars, and his potential will now be put to rest.
My heart goes out to his family, his friends, his teammates, and to the family and friends of his GF.