On Facebook I saw a funny but sad meme declaring that Spring Training is the only time fans come out to see baseball in Florida. I have to say kudos to the person who created that cruel and sadly factual statement. I feel bad for the Rays players who deserve to be playing in a full stadium day in and day out.
I have felt that way about Kansas City which has a lot of talent and the first truly beautiful stadium in the last 45 years of baseball. I am happy to see that the people of Pittsburgh have come out to support a great team in arguably one of the four or five most beautiful stadiums in the game. This brings me to the easy question… when are the Rays getting a new stadium?
But it's not going to matter because the Marlins built a new stadium in Miami, and, after the first series, no one came. This makes me believe that the people of Florida don't deserve major league baseball. And that leads me to the bigger question … where should the Rays move to? The Marlins are not going to be able to move for quite some time and Jeffery Loria doesn't deserve to have fans in that brand new park because he is a smarmy, disgusting, and un-loyal P.O.S. who has screwed over his fan base many times and screwed over the city of Miami.
Seriously: Where do you think the Rays should relocate?
I'm going to throw out an idea… I'd like to see the Rays moved to New York. The city could easily handle a third MLB team.

Loading ...
Replay gets it … right?
At the beginning of this week in Fort Myers, Fla. during the Twins/Blue Jays game, Major League Baseball ushered in a new experimental era with the use of expanded instant replay. I listened to the game while typing this and John Gibbons challenged a bad call. In a nod to early instant replay issues in the NFL and NBA … the replay people got it wrong because of a lack of proper camera placement. Welcome to the modern age…
Oh No, Sano!
As you know I'm a Minnesota guy and I've been pretty upset with Twins management for about the last five or six years. This last week they blundered again – or made a horribly cheap financial move. Consensus top-five MLB prospect Miguel Sano was diagnosed with an Ulnar injury and is going to have Tommy John surgery.
Sano was originally diagnosed with the injury in the middle of the second game of winter ball. This means the Twins could have chosen to have Sano undergo surgery back in November or December, which would have brought him back in eight months and allowed him a chance to be back to playing ball in AA or AAA by July. Now he's done for the entire season and will likely not see the Major Leagues until after June of 2015.
Is it mismanagement or is it a snake bit franchise? I think the answer is yes.
| | |
| --- | --- |
| NL West | |
| Los Angeles | 102-60 |
| San Francisco | 90-72 |
| Arizona | 81-81 |
| Colorado | 77-85 |
| San Diego | 77-85 |
The Dodgers have the richest team with the most talent. They have no fear and their only weaknesses are health and overconfidence. They have the best young pitcher in the game in Clayton Kershaw, and four All-Star caliber outfielders and an RBI machine at first. If Hanley Ramirez is healthy all year the only possible flaw is AJ Ellis who is not a slouch behind the plate. The rotation is seven deep, the pen is stacked. Continue reading →
Los Angeles Dodgers
2013 result: 92-70, 1st place lost to St. Louis in NLCS 4-2
Of all 30 previews, this is the one where I have to practically be held at gunpoint to not let my excitement distort an honest prediction, having been born in Southern CA to a Dodgers family. The Dodgers' historic second-half run in 2013, followed by a deep but ultimately disappointing playoff run, brings unprecedented expectations to the 2014 campaign. But unlike the dizzying amount of money spent on high-priced free agents in 2012, LA approached the hype this time around with a brilliantly restrained offseason. Aside from Clayton Kershaw's record-setting extension, their moves were comprised of smart re-signings (Brian Wilson, J.P. Howell, Juan Uribe) and a few upgrades (Dan Haren, Chris Perez). The only new question mark is 27-year-old Alexander Guerrero (a Cuban defect like Yasiel Puig), who will take veteran Mark Ellis's place at second. Otherwise, with the team basically the same as last year, it comes down to performances from leading players. In particular, a full season of a more mature Puig, a full season of Hanley Ramirez, and (god-willing) Matt Kemp playing 130-140 games could push the Dodgers into scary-good territory.
Prediction: 100-62, 1st place Continue reading →
| | |
| --- | --- |
| NL Central | |
| Cincinnati | 95-67 |
| St. Louis | 93-69 |
| Pittsburgh | 90-72 |
| Milwaukee | 70-92 |
| Chicago Cubs | 65-97 |
Reds pitcher Johnny Cueto is healthy. They won 90 games without having him for much of last season. They have arguably the best bullpen in the division.  The biggest questions, other than health, are the hiring of a rookie manager and whether or not rookie phenom Billy Hamilton can replace the on-base percentage posted by Shin-Soo Choo? Continue reading →
St. Louis Cardinals
2013 result: 97-65, 1st place, lost to Boston Red Sox in World Series 4-2
For a team that can be satisfied with three consecutive NLCS trips, two pennants and a thrilling 2011 World Series triumph, the Redbirds approached this winter in a way that was prudent and conducive to letting their homegrown talent continue to blossom. With Carlos Beltran headed to the Yankees, they wisely boosted their outfield by acquiring Peter Bourjos from the Angels for David Freese. With newcomers Jhonny Peralta and Mark Ellis strengthening the infield, the Cardinals can now simply let their mind-boggling (and young) starting rotation mature and position players like Allen Craig and Matt Adams click into place. With so few moves, the Cards still did everything right and arguable had the best offseason of any team.
Prediction: 96-66, 1st place Continue reading →
| | |
| --- | --- |
| NL East | |
| Atlanta | 91-71 |
| Washington | 90-72 |
| New York | 77-85 |
| Philadelphia | 70-92 |
| Miami | 68-94 |
Atlanta has the deepest rotation in the NL East and is the most likely team to be able to deal with an injury. The team has found a way to get younger and better at almost every position than they were just a few years ago. They have locked up their core players, and they have a track record of winning. You cannot have enough pitching, but the Braves have more than most, and great pitching almost always beats anything else. Continue reading →
Washington Nationals
2013 result: 86-76, 2nd place
Blame it on having to follow a 98-win season (and thus hoping to alleviate the sting of their NLDS loss to the Cardinals), but it was difficult to see the 2013 Nationals as anything but a disappointment. At 86-76, they were far from an embarrassment, and certainly didn't trip over their shoelaces in the face of high expectations like, say, the Blue Jays or the previous year's Marlins. Unlike the Dodgers or Yankees, however, they've sought to address the hype with a low-key offseason. They replaced Davey Johnson with the dynamic Matt Williams as manager, and landed underrated starter Doug Fister in a lopsided trade with the Tigers. An offseason whose greatest triumph was acquiring Detroit's fourth-best starter seems like a dud, but actually therein lays its success. The Nationals are a team that simply needed to augment their rotation and get a fresh start, and getting Fister and hiring Williams does just that. If the rotation performs to its full potential, and Stephen Strasburg and Bryce Harper stay healthy, and Williams improves Johnson's clubhouse coordination issues, the Nationals are a safe choice for their second division title in Washington.
Prediction: 95-67, 1st place Continue reading →
It started with Alex Rodriguez in 1994, and then Derek Jeter in 95, and a year later the Red Sox brought up Nomar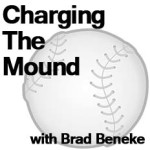 Garciaparra. I remember arguing with my friends that ARod was 10 times the shortstop that Garciaparra and Jeter were. His power, his speed, his glove and, most importantly he wasn't a Yankee or Red Sox player, made me quite the fan.
Cut to 2001 and Rodriguez is in Texas with a fat contract. Garciaparra has won a couple batting title before being shipped to the Cubs. Meanwhile Jeter was winning title after title in NY.
By 2004 Alex Rodriguez and Derek Jeter were teammates (and I still think it would have been better had Jeter moved to second base, and allowed Rodriguez to play SS, as he was far superior), and the Red Sox were fighting for a playoff berth — and they traded Nomar to the Cubs. The Red Sox won the World Series for the first time since Jesus was a baby and Buddha was skinny. Continue reading →
Goodbye, and thanks for the great memories to: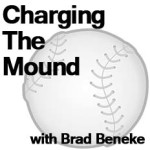 Lance Berkman was the second best switch hitter of his era behind Chipper Jones. He finished his career as arguably one of the best switch hitters in the history of the game. That leads me to a question my editor asked me; "Brad, do you think that Berkman is a Hall of Famer?"  The answer is no I don't think he is.  I wouldn't begrudge him a courteous vote or 10, but he's a guy who may not even make it to his second ballot. Continue reading →
Every team site I go to on Facebook has one thing in common… there are always a large group of people that just HATE THE YANKEES!
This offseason however, I've noticed that there are less and less complaints about the Yankees. It's hard to figure out why.
Maybe it's them not making the playoffs last year? Laying down the law with Robinson Cano's agent perhaps? Maybe it's residual from Mariano Rivera's last performance or the joy of seeing Alex Rodriguez suspended for the whole season?
Those are all possible answers and likely pieces of that puzzle, but again, I ask WHY?
The Yankees did lose Cano to the Mariners and Mariano Rivera to the Hall of Fame via a five-year vacation. However, the Bronx Bombers didn't strikeout this offseason.  They struck often and they struck free agency hard … maybe harder than they have since signing Mark Teixeira and CC Sabathia.
The Yankees have spend almost half a billion dollars this offseason on free agents (including the Japanese superstar Masahiro Tanaka — not including the 20 million dollar posting fee).
Well, it's not quite half a billion dollars, only $471 million far as of today. However, rumors are flying that they are looking at Ervin Santana to round out the rotation and possibly Stephen Drew to move over from SS and play some third base for the suspended AROID. My guess is that either would command three years and $36 million to $39 million making my HALF A BILLION DOLLARS!!!! Remark a reality.
Over $94 million of that is guaranteed just this season alone in free agents.  To put that into perspective their 2014 free agent spending would put them as the 15th highest TEAM salary in all of baseball all by itself.
For a complete list of free agents that the Yankees have signed so far please stop by ESPN and look at that laundry list.
So while I have never hated the Yankees for spending money freely, unlike my two favorite teams, the Pirates and the Twins, I know a lot of fans around the league who have made a big part of their fan-dom hating the Yankees.  So what gives this offseason?