This offseason Ubaldo Jimenez was one of the most sought after free agent pitchers. He had a superb year after a couple of bumpy seasons upon leaving the Rockies for Cleveland. In three starts so far this season he has been something beyond awful in Baltimore.
Ricky Nolasco defined upper middle class pitching for the last six seasons, but his first two starts this season were terrible. His third start was much better, but his current ERA is in the neighborhood of awful.
Francisco Liriano was the NL Comeback Player of the Year last season, and so far he's 0-3 — though he pitched well in his third start as well.
On the other side of that, oft-injured Kyle Gibson of the Minnesota Twins looked like a failed prospect who was never going to reach his potential, but through three starts Gibson has been almost unhittable. His ERA is just under a run, and he's 3-0.
Speaking of the Twins last season as a team they scored 10 runs in a game six times. In the first 12 games of the season in 2014 they have already accomplished this feat three times. They are also drawing a lot of walks as a team which they've not done since the Chuck Knoblauch era.
I'm not saying sell all or buy any of this as anything more than the small sample it is, but it shows just how impressive those players are who can maintain consistency from one year to the next.
I was on Facebook talking to a pretty rabid Twins (anti-twins management) group talking about the usual problems, when I saw one of the members talk about "what if Oswaldo Arcia or Aaron Hicks flame out … then what?"
Being a Pirates fan I knew Pittsburgh was about to shop OF Jose Tabata, who would be a huge upgrade for Minnesota. I started to think what would make sense, and proposed this:  Scott Diamond (LHP) and one of two first baseman/outfielders — either Chris Colabello or Chris Parmelee for Tabata.
No one on the Twins page argued it. I then went to a Pirates page and mentioned it to them as well – they seemed mostly just excited to be rid of injury prone Tabata. Some Pirates fans think they can get more, but most liked the idea of getting another ex-Twins player and seeing what they can do to fix him, ala Francisco Liriano.
From the Pirates perspective this makes sense on multiple levels. One: they have Gregory Polanco waiting until May in AAA. After the solid season he had last year, the only thing keeping him back is his arbitration clock. Continue reading →
| | |
| --- | --- |
| AL West | |
| Texas | 95-67 |
| Oakland | 88-74 |
| LA Angels | 81-81 |
| Seattle | 77-85 |
| Houston | 60-102 |
The Rangers made an amazing haul for the short term in acquiring Prince Fielder for Ian Kinsler.  They also made the (free agent) trade of Nelson Cruz for Shin-Soo Choo, which gives them one of the best leadoff and cleanup hitters in the game.  This takes a great lineup and makes it potent. The rotation and the pen suffered some pretty big hits this offseason, but the organization has depth, and can now out pitch you or out slug you on most days. Continue reading →
CC Sabathia has never been one of my favorite players. Perhaps it's something about Cleveland Indians players in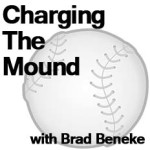 Minnesota?  I had serious problems with him and with Manny Ramirez when I was younger and when they were very young (separate incidents).  Neither would give anyone autographs and both thought they walked on water. They treated me like crap when I wanted them to sign cards.  This was pre-eBay's heyday, so no one had the fear of mass profiting off of their names. And neither was a star by any means, so the signatures would have been just for me.
I have to put a lot of my disgust and dislike for Sabathia aside though because he is going to singlehandedly wipe out hunger in New York City.  You see, CC has dumped his "all you can eat and more" diet for an actual healthy one, and, as such, he no longer weighs more than "The Beached Whale" Rich Rueschel.
I couldn't help but harpoon Moby Dick, but it's nice to see that he did not eat himself out of MLB like Cecil Fielder, Kent Hrbek and Sid Fernandez seemed to have done during their careers. CC's health is going to be a huge factor in the Yankees attempt to reclaim their rightful place at the top of the standings come October.
Farewell, Rick Ankiel Continue reading →
| | |
| --- | --- |
| AL Central | |
| Detroit | 96-66 |
| Kansas City | 82-80 |
| Cleveland | 78-84 |
| Chicago | 71-91 |
| Minnesota | 68-94 |
The Tigers saved themselves a lot of money, and created a great deal of flexibility in their lineup by trading Prince Fielder for Ian Kinsler. It doesn't hurt having the easiest division in the majors, and maybe in all of professional sports short of the NBA's Eastern Conference. The problem with Detroit is that they have no competition. Over the last few years seem to just go into cruise control instead of in for the kill. Continue reading →
| | |
| --- | --- |
| AL East | |
| New York | 95-67 |
| Baltimore | 88-74 |
| Tampa Bay | 87-75 |
| Boston | 84-78 |
| Toronto | 77-85 |
The Yankees spent half a billion dollars to improve this team. They reinvented the lineup and re-infused the rotation with quality arms. Gone is the distraction that is A-Rod. Gone is their best offensive player from 2013 in Cano, and gone is maybe the greatest Yankee to ever play the game in Mariano Rivera. This should be a death knell, but I don't see it as such. Adding Carlos Beltran and Jacoby Ellsbury to the outfield gives them more depth and more flexibility while having some guy named Ichiro to back them up means everyone stays fresh. It's a big if, but if their second baseman bucks the trend and is healthy he's an outstanding pickup. Brian McCann behind the plate is a very good catcher and an offensive threat. Continue reading →
On Facebook I saw a funny but sad meme declaring that Spring Training is the only time fans come out to see baseball in Florida. I have to say kudos to the person who created that cruel and sadly factual statement. I feel bad for the Rays players who deserve to be playing in a full stadium day in and day out.
I have felt that way about Kansas City which has a lot of talent and the first truly beautiful stadium in the last 45 years of baseball. I am happy to see that the people of Pittsburgh have come out to support a great team in arguably one of the four or five most beautiful stadiums in the game. This brings me to the easy question… when are the Rays getting a new stadium?
But it's not going to matter because the Marlins built a new stadium in Miami, and, after the first series, no one came. This makes me believe that the people of Florida don't deserve major league baseball. And that leads me to the bigger question … where should the Rays move to? The Marlins are not going to be able to move for quite some time and Jeffery Loria doesn't deserve to have fans in that brand new park because he is a smarmy, disgusting, and un-loyal P.O.S. who has screwed over his fan base many times and screwed over the city of Miami.
Seriously: Where do you think the Rays should relocate?
I'm going to throw out an idea… I'd like to see the Rays moved to New York. The city could easily handle a third MLB team.

Loading ...
Replay gets it … right?
At the beginning of this week in Fort Myers, Fla. during the Twins/Blue Jays game, Major League Baseball ushered in a new experimental era with the use of expanded instant replay. I listened to the game while typing this and John Gibbons challenged a bad call. In a nod to early instant replay issues in the NFL and NBA … the replay people got it wrong because of a lack of proper camera placement. Welcome to the modern age…
Oh No, Sano!
As you know I'm a Minnesota guy and I've been pretty upset with Twins management for about the last five or six years. This last week they blundered again – or made a horribly cheap financial move. Consensus top-five MLB prospect Miguel Sano was diagnosed with an Ulnar injury and is going to have Tommy John surgery.
Sano was originally diagnosed with the injury in the middle of the second game of winter ball. This means the Twins could have chosen to have Sano undergo surgery back in November or December, which would have brought him back in eight months and allowed him a chance to be back to playing ball in AA or AAA by July. Now he's done for the entire season and will likely not see the Major Leagues until after June of 2015.
Is it mismanagement or is it a snake bit franchise? I think the answer is yes.
| | |
| --- | --- |
| NL West | |
| Los Angeles | 102-60 |
| San Francisco | 90-72 |
| Arizona | 81-81 |
| Colorado | 77-85 |
| San Diego | 77-85 |
The Dodgers have the richest team with the most talent. They have no fear and their only weaknesses are health and overconfidence. They have the best young pitcher in the game in Clayton Kershaw, and four All-Star caliber outfielders and an RBI machine at first. If Hanley Ramirez is healthy all year the only possible flaw is AJ Ellis who is not a slouch behind the plate. The rotation is seven deep, the pen is stacked. Continue reading →
| | |
| --- | --- |
| NL Central | |
| Cincinnati | 95-67 |
| St. Louis | 93-69 |
| Pittsburgh | 90-72 |
| Milwaukee | 70-92 |
| Chicago Cubs | 65-97 |
Reds pitcher Johnny Cueto is healthy. They won 90 games without having him for much of last season. They have arguably the best bullpen in the division.  The biggest questions, other than health, are the hiring of a rookie manager and whether or not rookie phenom Billy Hamilton can replace the on-base percentage posted by Shin-Soo Choo? Continue reading →
| | |
| --- | --- |
| NL East | |
| Atlanta | 91-71 |
| Washington | 90-72 |
| New York | 77-85 |
| Philadelphia | 70-92 |
| Miami | 68-94 |
Atlanta has the deepest rotation in the NL East and is the most likely team to be able to deal with an injury. The team has found a way to get younger and better at almost every position than they were just a few years ago. They have locked up their core players, and they have a track record of winning. You cannot have enough pitching, but the Braves have more than most, and great pitching almost always beats anything else. Continue reading →