The Chicago Cubs are in the middle of what might be the greatest movement of young talent in the history of baseball. I guess that will play itself out; however, that does make finding people to look to bounce back on the offensive side of things difficult. Thank God for the Cubs pitching staff however, because they have two guys that can't get much worse than they were last year. The bad news is that I don't see Edwin Jackson improving. The good news is that Travis Wood's track record suggests that last year was a blip.
In Cincinnati we find the opposite problem as most of their team under-performed last season. In a blind round robin, throw a dart at the board and figure out which offensive player was going to bounce back seemed like as good of a standard as any, but I owe it to you to do a little more work than that. Is Brandon Phillips done? Probably not, but he's closer to the end than he is to the beginning and the Reds will trade him as soon as he's producing. They are already trying to trade Jay Bruce (who I really like), so it's probably not Jay. Joey Votto is going to have to turn it around or soon people will mistake him for Ryan Howard. All of this is nice, and it's easy, but I think that Billy Hamilton is going to have a breakout season. I could see him hitting .288 with a .389 OBP, and with that I see him stealing 75+ bases and becoming the next Kenny Lofton.
Milwaukee is home to a lot of beer companies, and in the non-baseball world I've heard people refer to it as Chicago's trash bin, but thanks to the Cubs… in baseball Milwaukee might as well be Mecca. This one is a slam dunk for me in the fact that Juan Segura has a ton of talent, had a great track record and then broke out big time in 2013 before looking more like a Minnesota Twin than a Major League ball player last season. The only thing I would like to add is that a buddy of mine once told me that Jonathan LuCroy was going to be a real ball player. I laughed. Tony, I was wrong.
My beloved Pittsburgh Pirates have seen a dramatic turnaround from the last 4-5-19 years (haha). McCutchen is about as close to the truth as a Midwest ball player can be, and had he played for a team on the east or west coast it would be a battle between him and Mike Trout for the new face of baseball. However, Andrew disqualifies himself in this post because he's freaking awesome, and that isn't what this is about. I admitted right at the start of this that they are my beloved, and it's hard to say that .291 is a down year, but I think 2015 is the year that Starling Marte becomes a household name. If he can improve on his disgusting habit of striking out far too often he could put up numbers that look more like Cutch than you might expect. I also feel that Gerrit Cole is far better than his numbers suggested last year as well, and I expect him to have a breakout season.  Again breakout and bounce back are two different things, and looking at this team the person that let this team down the most was former first round pick and 3rd baseman of the future was "Potato" Alvarez. Sadly, he is what he is and this is going to go to last year's rookie Gregory Polanco, who has been one of the best prospects in baseball for a little while now, and the poor kid was lost at the plate against major league pitchers last year. His talent is too much to be this big of a flop. He's also got an even bigger prospect behind him in the minors, so this is his year to prove he's the man or Austin Meadows will be here in September and Polanco will go the way of Jose Tabata.
The Cardinals are coming off of another stellar season, and have about as well run organization as there is in the game right now. The offseason started out with tragedy when the uber-talented and prized piece of the future Oscar Tavares made the mistake of drinking and driving, which ended his life at 22, and the life of his fiancé. However this is the one team in baseball that always seems to bounce back from adversity and injury. In 2015 they are still the class of this division, and it's hard to see anyone taking a step back. If they stay healthy they will be as dangerous as any team in baseball. Looking for a bounce back player is also rather difficult because they did have a lot of injured players last year that were supposed to contribute chief amongst them is starting pitcher Jamie (hi-me) Garcia. He defines why the Cardinals are great, and sadly will likely be ahead of my Pirates once again come October.
Bouncing Back in 2015: NL East
The Atlanta Braves have a lot of pitchers that were injured last year and players they rely upon who underperformed, so to choose one isn't easy, but I'm a huge Mike Minor fan so that's where I start. He had an awful season last year. His 4.77 era was the worst on the staff, while his 20 more hits than innings pitched didn't seem fitting either. I look for him to have a bounce back season. Offensively, I don't see Andrelton Simmons as a great hitter, but if he can bring his average up to .280's level he will be without a doubt the best SS in baseball for the total package.
In Miami it's even easier… this team will go as far as Giancarlo Stanton's bat and Jose Fernandez's arm will lead them.  When healthy those two are spectacular. Mike Redmond did an amazing job last year as the manager, and he could be the next big deal manager. I also want to send a shout out to Chaska's own Brad Hand who had an excellent season with the Marlins last year, but this team's unsung hero will be Christian Yelich… he has a batting title in him in the near future, and if the Marlins contend in 2015 like I think they will the future starts now.
The Mets have always been the NY little sister that had to get crazy to get the tabloid love that the Yankees generate by just being the Yankees. My hope is that they stop that silliness and decide to just ride this pitching staff of young aces all the way to the World Series in the not so distant future. Matt Harvey is healthy, and Zack Wheeler looks solid. Jacob DeGrom was beyond outstanding last year, and phenom Noah Syndergaard might be as good if not better than any of them. However, this team will not go anywhere until David Wright is 100% healthy and puts up the big numbers that he used to be capable of. Now you have idiot Daniel Murphy causing issues with his homophobic rhetoric, and as a result you have more tabloids crap and less focus on the field. The guy I pick to be the bounce back player of the Mets overall is Matt Harvey as I don't trust this offense or defense. The Mets could lead the NL in strikeouts and ERA in 2015 while having the Rookie of the Year, and still finish 7-10 games under .500.
The Phillies are a mess, and Philly fans aren't exactly forgiving. They need a full scale rebuild but are unable to trade Howard, and no one wants to just dump 60 million dollars by cutting him. Keeping him is going to hinder the future a great deal as prize minor leaguer Maikel Franco will most likely have to start the season in AAA. Cliff Lee and Cole Hamels could and should replenish a mostly blah minor league system. A lot of people here in Minnesota believe the Twins should never have given up Ben Revere, and he didn't make their argument less powerful with the yea he had last year, but if the Phillies are to have a future the guy that needs to bounce back is Ryan Howard. The guy who will however is not Howard.  I believe it will be a healthy Cliff Lee who will then be traded in June or July for a small ransom with Hamels bringing in the lottery load.
The Nation's Capital is sitting pretty with an excellent team that improved dramatically in the offseason by picking up Max Scherzer in free agency with the most unique contract in a long time. This team is set up for the long haul and right now. I don't need to blow smoke for a team that already proved how good it is last season, and should be even better this year if healthy. The person that stands to be the biggest problem child is also the guy I expect to bounce back and show that the early career comparisons to Mike Trout weren't a waste of our time. That is Bryce Harper, who was mostly boring and sometimes terrible last season when he was healthy. His attitude sucks, and his bat hasn't done what it's capable of.  I think it does this year, but it may only further enhance his reputation as the next Barry Bonds (without a hint of crème, clear, or HGH).
Welcome to our next 2015 division preview and prediction here at BBP! After addressing the NL East, a division I expect to be rife with competition despite a surefire first place pick, it's time to turn our attention to a division I expect to be a dumpster fire: the American League Central. Despite being relatively strong the past few years, including hosting two of the last three AL pennant winners, this might be the weakest division in the game in 2015. Basically, if you're looking for the team to win it all, you won't find it in America's heartland. So, with subdued expectations, let's dive in!

1. Detroit Tigers
2014 result: 90-72. 1st Place. Lost ALDS to Baltimore Orioles, 3-0.
A relatively easy pick, albeit none too exciting. Last year's Tigers team was probably the most discordant, lifeless division winner imaginable, barely warding off a mediocre Royals team to seal the division on the last day of the season. After which, of course, they were clubbed by the Orioles in the ALDS to officially extend their championship drought to thirty (!) years. This offseason, they traded Rick Porcello to the Red Sox for Yoenis Cespedes, while Max Scherzer predictably walked for a plump contract in Washington. Cespedes will give their lineup the energy it desperately lacked in 2014, and they still have a formidable rotation with David Price, Anibal Sanchez, and the newly acquired Alfredo Simon. However, they lost a lot of pitching not only with Porcello and Scherzer's departures, but also by trading Drew Smyly to Tampa Bay last summer. (Not to mention, the inexplicable Doug Fister trade in 2013, which is looking worse by the day.)
Moreover, some of their most pivotal players are becoming question marks. Justin Verlander (he of one of the priciest contracts in the game) has declined so significantly that few believe he'll touch his prime form again. Miguel Cabrera and Victor Martinez, the invaluable heart of the lineup, have been plagued by recent injuries that have made even starting on opening day a question. Altogether, although Detroit will win the division, I don't see much more. By any measure, it looks to be another exhausting, wheezy, and ultimately heartbreaking grab at that elusive championship that'll come up short. I've said many times before that 2013 was their best chance at winning it all. Sadly for the tortured baseball souls of Motown, that still holds true in my eyes. With the Verlander/Cabrera contracts and an awful farm system, the Tigers are likely going to be the AL's answer to the Phillies before you know it.
2015 prediction: 90-72. AL Central Champions.
2. Chicago White Sox
2014 result: 73-89. 4th Place.
Last year, I looked at the White Sox as a team headed for a standard rebuilding cycle, coming off a disastrous 2013 campaign. But this past offseason, they suddenly asserted themselves as a hopeful contender. They snagged ace Jeff Samardzija from the Athletics by trade, signed Adam LaRoche to power up their offense, and also inked Melky Cabrera, Zach Duke and David Robertson. This is enough to build on the foundation of Chris Sale and Jose Abreu, two of my favorite players in the game who deserve to see October action. I see the ChiSox as just a wild card team this year, but there's a legitimate chance they can challenge an aging Tigers team for the division crown. Although, despite Sale's commendable confidence, it doesn't mean they'll even smell the flagged trophy.
2015 prediction: 88-74. 2nd AL Wild Card.
3. Cleveland Indians
2014 result: 85-77. 3rd Place.
Just last year, I was absolutely thrilled by the Indians' dramatic overhaul that took them from 68 wins in 2012 to 92 in 2013, along with a wild card spot. Their 2014 season didn't feature a playoff trip, although they would quietly contend late into the year. While they have the reigning AL Cy Young champion in Corey Kluber, and Terry Francona ever ready at the managerial helm, I'm not quite as bullish on the Tribe this year. They're limited financially, a problem exacerbated by the Michael Bourn and Nick Swisher contracts. With the big money of the Tigers and the ambitious moves of the White Sox, they just don't have enough to get back in the dance in my eyes.
2015 prediction: 83-79. 3rd Place.
4. Kansas City Royals
2014 result: 89-73. 2nd Place. Lost World Series to San Francisco Giants, 4-3.
Wow….it's been months now, and I'm still in a daze from the Royals' miracle run in October. Even though they knocked out my beloved A's in a cruelly heartbreaking wild card game, I still rooted for them with ease for many reasons. One of which is, to be blunt, it was their real shot at that first title since 1985, even if they probably got further than they should have. I said all throughout the 2014 playoffs they wouldn't even be back in October in 2015, and their subsequent offseason has certainly cemented that notion. Key slugger Billy Butler left for Oakland, while the elastic defensive outfield wizard Nori Aoki went to World Series adversary San Francisco. Most importantly, James Shields was snatched up by the Padres. These departures were effectively replaced by a battery of awful signings: Kendrys Morales, Alex Rios and Edinson Volquez, all of whom add up to $48 million total. They may still have that menacing bullpen trio, but even with their youth I just don't see them contending again this year. And let's not lie: They still have an atrocious owner, who may now get to hide behind the afterglow of the pennant run for quite some time.
2015 prediction: 80-82. 4th Place.
5. Minnesota Twins
2014 result: 70-92. 5th Place.
The good news: The Twins finally, finally….FINALLY…..fired their hideously overrated manager Ron Gardenhire, and lost pitching coach Rick Anderson (who oversaw the worst rotations in the game for the past few years) as well. Better yet, they have one of the richest farm systems in the game, one that's earned praise from elite baseball writers such as Grant Brisbee, Keith Law and Will Leitch. The bad news: They didn't do enough to really overhaul the team now. Almost every move they made was painfully pedestrian. First, they hired the unproven Paul Molitor as manager, even with the far more qualified Tony Lovullo and Doug Mientkiewicz also in the running for the job. Rather than upgrade their outfield defense, they wasted $10 million on a 40-year-old Torii Hunter, who should add some pop offensively but is among the worst outfielders statistically in defense. While I admittedly liked the Ervin Santana signing more than I should, I still would have preferred taking fliers on guys like Brandon Morrow and Kris Medlen to make the rotation more ample. A decent rotation and a productive offense, as well as the (at least temporary) shot in the arm from a new manager should keep them above the 60's range in wins. But they still have a lot of work to make the team a contender in time for when the farm system begins to harvest. And sadly, that's awhile from now.
2015 prediction: 70-92. 5th Place.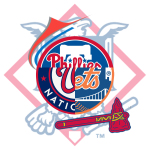 Well, it's about time! With Spring Training merely days away from starting, one of the most eventful offseasons I can think of will soon be drawing to a close. Thus, it's time for the annual division previews here at BBP, which I'll handle this year. This week, we start with the NL East, whose first and last place picks are among the easiest to make. But it's what's in the middle that's a toss-up. Read on, and let us know what your picks are in the comments!
1. Washington Nationals
2014 result: 96-66. 1st place. Lost NLDS to San Francisco Giants, 3-1.
Surprise! With that beautifully structured (but not unquestionable) Max Scherzer contract, the Nationals put an exclamation point on an already great rotation and team. Of course, we've seen impossibly great teams on paper (remember the Phillies' Four Aces and the upcoming dynasty in the 2011 offseason?), including…well, the Nationals themselves. They won 98 games in 2012 and looked to be on their way to a championship, three outs away from their first NLCS berth…until those damned Cardinals happened. Last year, they boasted the most complete team in the postseason, and sailed into October on Jordan Zimmerman's season-ending no-hitter….and then those damned Giants happened. (Not to mention, one huge Matt Williams managerial brainfart, for which he could be Washington's veritable Grady Little if they don't win a title soon.) And while a Twins and A's fan like me is in no position to lecture about division series heartbreaks, this is all just a reminder that "too good to be true" teams are no guarantees. The only question left: Do they trade Jordan Zimmermann? If that sounds ridiculous, keep in mind that they failed to come to a long-term deal with him, and that money basically just went to Scherzer. Plus, Zimmermann's a free agent after 2015, so trading him now would mean the Nats could get a James Shields/Wade Davis for Wil Myers haul while still having the best rotation in the game. They're wise to trade Zimmermann now, but with or without him, they just might be the best team in MLB this year.
2015 prediction: 97-65. NL East Champions.
2. Miami Marlins
2014 result: 77-85. 4th Place.
Of the many dramatic overhauls of the offseason, the Marlins had among the most deftly handled in how it addressed their every need. While that overhaul sadly didn't include new uniforms (seriously, watching them is like a 9-inning Sunkist commercial), and they still have that ineffable bag of shit Jeffrey Loria as their owner, they had a brilliant offseason. Say what you will about that backloaded contract for Giancarlo Stanton: it's imperative to build a winner around him, and these moves look to do just that. The acquisition of Dee Gordon from the Dodgers gives the Fish serious speed at the top of the lineup, although Gordon is likely to take a step back from his All-Star 2014 season. Michael Morse, who was an invaluable power bat for the Giants' championship run, will provide strong muscle in the lineup alongside fellow outfielders Stanton and Marcell Ozuna. Also, Mat Latos came by way of trade from Cincinnati to beef up the starting rotation. Add even just a pinch of a bounceback Jose Fernandez, and the Marlins should have enough to contend for a wild card spot, whether or not they get it. And when you consider how just getting the wild card panned out for them in 1997 and 2003, that's hardly a raw deal. 
2015 prediction: 88-74. 2nd Place. 2nd NL Wild Card.
3. New York Mets
2014 result: 79-83. Tied for 2nd Place with Atlanta.
I'll admit, I was probably a little too eager in praising the Mets' current position as a franchise last year. While they did make some smart acquisitions heading into the 2014 season, this team is still owned by the Wilpons, who would probably be the worst sports owners from New York in a normal world where James Dolan doesn't own even a penny of the Knicks (or Woody Johnson and the Jets). That said, they are getting away from the fallout of the Bernie Madoff scandal, and a glance at their roster this year should have even the most bitter Mets fan optimistic. Not only will Jacob deGrom try to build on his Rookie of the Year season, but Matt Harvey is finally coming back from Tommy John surgery. The rest of the potential rotation is more than up to par: Zack Wheeler, Jonathan Niese, and Bartolo Colon, with other promising young pitchers waiting in the wings. Offseason acquisition Michael Cuddyer has age and injury risk, but if he's healthy, he'll provide some serious muscle for the lineup. The Amazin' Mets probably won't fully rise from the ashes of the 2006/2007 collapse from grace for a couple more years, but a wild card entry isn't out of the question for 2015. They certainly have a better rotation than Miami, but an inferior offense. At this moment, I'd say it's pretty much a coin flip as to who would come out on top in a wild card race.
2015 prediction: 86-76. Third Place. 
4. Atlanta Braves
2014 result: 79-83. Tied for 2nd Place with New York.  
What to do with these guys? The Braves are a team that usually seem impossible to pick against, given how they seem to make the postseason like clockwork almost every year since 1991. But a majority of their offseason moves have screamed "fire sale" to me. Jason Heyward went to the Cardinals, Justin Upton will now open outfield shop for the revamped Padres, and Evan Gattis went to the Astros. But hey, at least they still have Craig Kimbrel! Altogether, it's going to be a step back for the Braves, who have until their move out of Turner Field in 2017 to build up for a big payoff. Or, as their own official rendering of the upcoming stadium would seem to indicate, another heartbreaking playoff flameout.
2015 prediction: 75-87. 4th Place.
Philadelphia Phillies 
2014 result: 73-89. 5th Place. 
This is where the game of making predictions is the most comfortable. Aside from the Astros and this blog's beloved Twins, no team in baseball is inevitably consigned to a dead last finish like the Phillies. They traded the beating heart of the franchise, Jimmy Rollins, to the Dodgers, and some rumors indicated an early version of the deal would have included Chase Utley as well. As of this writing, they may still yet trade Cole Hamels as well. And of course, they're still stuck with that frightening, gangrenous monster known as the Ryan Howard contract. Even the old wizard Pat Gillick acknowledged it may take 2-3 years for the Phightins to burn off the fat and fully rebuild. That said, they're pretty fortunate to have had the run they did from 2007-2011, with that cathartic 2008 championship nestled right in the middle. Enjoy it, Phillies fans. The sound of Harry Kalas calling Brad Lidge's nasty final slider to Eric Hinske is gonna have to keep you satiated for a long time.
2015 prediction: 69-93. 5th Place.