By Clinton Riddle
"I went with it. It's not like they forced me." – Mike Rodriguez, Dodgers fan, on incident at Chase Field
You've heard about it, by now: at a recent Diamondbacks-Dodgers game at the D-Backs' Chase Field, a fan who was sitting behind home plate was 'asked' to remove or cover his Dodgers jersey. You've been told (numerous times) that the D-Backs security personnel were told to carry out this insidious order.
As it turns out, you were told wrong. Mostly. Sorta.
The fan in question is Mike Rodriguez, who was attending the game with a friend, and on this particular day he decided to mosey on down to the Batter's Box Suite section, home of the affordably-priced $3,700 seats. The home team was behind 7-0 in the top of the ninth, so Mike and companion figured they'd at least see how the other half lives and took up residence behind home plate. And, since everyone on the planet now seems to own their own recording studio, those aforementioned security personnel were captured on video seemingly instructing Rodriguez to either remove or cover up his Dodgers jersey.
The blowback online has been somewhat tepid.
I'm lying, of course. People LOST THEIR FREAKING MINDS. But you already know about that part. What you don't know is that it was not quite what we had been led to believe.
The story was relayed to AZCentral.com by Lisa McCarthy and her husband, Ron, who were sitting nearby when Rodriguez came to their section:
"So we were sitting there enjoying the game, and a bunch of the other seat-holders left," McCarthy said. "We were in the ninth inning. The D-Backs were losing, so they walked in out of nowhere and were pretty thrilled with the seats."
Rodriguez said that he had come to know security and ushers there at the field over the years, and the usher who spoke to him about the jersey was one of those who remembered Rodriguez. Apparently, the usher told him he could stay on one condition: that Dodger blue had to disappear.
It was sort of a tongue-in-cheek request, but quite a definite one. Those seats, after all, spend more time on TV than any others, and the D-Backs certainly couldn't have a lot of empty seats surrounding two Dodgers fans. As Rodriguez puts it:
"They could have kicked me out, but they know me," Rodriguez said. "So they didn't make a big deal out of it."
The McCarthys were kind enough to help Rodriguez and his friend deal with that request. Everyone had a nice little chuckle and that was the end of it.
Not really. And this isn't the first time that Arizona has asked a fan to shed their colors.
Back in 2013, the Diamondbacks made the news for a similar incident involving the same section of seats and a fan with no love for the Snakes. Coincidentally (depending on who you ask), it was another Dodgers fan. Their response to the ensuing backlash was that they ask fans to "adhere to the policy" of not wearing the colors of opposing teams while seated in that particular section. Why the mess in 2013 didn't make bigger waves is beyond me. Anyhew…
NBC's Craig Calcaterra spoke with a team representative on Monday about this latest incident:
"At the time of purchase, we ask that those fans sitting in the home plate box, which is visible on TV, wear either neutral colors or D-Backs attire which the team will provide."
End of story? Hardly, because two days later another Diamondbacks spokesperson offered the following mea culpa-in-disguise:
"Fans who are looking to buy those seats are informed that we prefer (emphasis added) that they wear D-Backs or neutral attire. We offer them alternative locations or even provide them with team gear. However, should they purchase them and choose to wear opposing team gear, they are permitted to do so."
Oh. They "prefer" it. That's cute.
Said spokesperson then went on to say that Rodriguez wasn't obligated to change or cover his jersey; it was basically all a joke.
Let me be clear on this, since the D-Backs can't (or won't): that's a straight-up song and dance. They know how bad it looked, that a few dozen fans caught the whole thing on video, and that there was considerable backlash over it in the press. Now they're trying to make amends and/or distance themselves from a decision made by their own personnel on orders from their managerial staff.
Come on, now. It's one thing to try to divert attention from a sorry performance on the field, but surely you can find more constructive ways of doing it. This is, at least, the second time this has happened in the past two years. What you had on your hands was someone who snuck into the section late in the game, who didn't get to hear the 'wear our stuff' speech beforehand but was held to the same expectations, and now you look like clowns because of it. And let's face it: fans change seats all the time, even if the seat they're occupying isn't on TV so much that it has its own agent.
Just own it. Apologize and move on. Offer Rodriguez some free tickets. Heck, just swallow some pride and buy him another Dodgers jersey or something like that. I'm sure that would make a great impression.
And then, ask him to wear it after you give him a free ticket behind home plate for an upcoming game. That's one terrific way to salvage some PR.
Rodriguez isn't even offended. He knows the score (7-4, Dodgers). He snuck into the section and got to stay there; what does he care whose jersey he has to wear while he's there? This is more about the thousands of fans out there who think you're a bunch of children for asking him to change in the first place, even if it was 'all in jest'.
Take the high road, Arizona.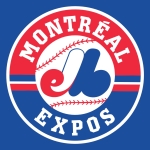 Yesterday, I came across a piece detailing the Tampa Bay Rays' ongoing problems with city officials in securing a new stadium. The team has had many issues trying to stay in Tampa, and by all accounts it looks like it's far from being resolved. Matters certainly aren't helped by the fact that in terms of the on-field product, it's starting to look pretty grim in the Big Guava. With Joe Maddon off to manage the Cubs, GM Andrew Friedman lured over to my Dodgers, and David Price and Ben Zobrist traded off the roster, the Rays could be headed for a last place finish this year…and maybe even the next few. Add all this up, and in my emphatic opinion, it's time to move the Rays out of Florida ASAP.
Now, a part of me feels wrong wanting to see the team moved. For those who are knowledgeable about the team and game, and devote their love and time to the Rays in the purest way imaginable, losing a team is a heartbreak that no one should have to endure. I can certainly relate, as not only were my beloved Minnesota Twins threatened with outright contraction after only my first year as a fan, but I'm still reeling from how close my hometown Sacramento Kings came to being moved to Seattle. To say the least, I'm highly sensitive to how it feels when you might lose your favorite team for good.
The problem, however, is that when it comes to Tampa Bay Rays fans, they're the fanbase in baseball that least deserves a team. Even with a stadium uglier than the Metrodome, they've been treated to everything a fan could ask for in the past few years: A trip to the World Series, a seemingly endless brigade of lovable players (David Price, Evan Longoria, Ben Zobrist), one of the elite managers in the game, and teams that annually compete with (and sometimes best) the Yankees and Red Sox on paper-thin budgets. And how have Tampa Bay fans thanked them? By putting up insultingly meager attendance figures every year that help keep the team in a perpetual state of financial instability. Attendance so low, that even Longoria himself publicly chastised Rays fans for it, and deservedly so.
A more important factor than the apathy of the fans, however, is the prospect of bringing back the Montreal Expos. Various rumors have hinted at the possibility of the Rays franchise being moved north of the border, with new MLB commissioner Rob Manfred saying it's quite possible. To say I approve of this is grossly understating it. While I was never an Expos fan per se in my early years of loving baseball, I always loved the unique place they held in baseball history. While this would technically be a different franchise than the previous one, to see the curvy M adorn ballcaps once again would be a delight.
With the Expos a decade behind us, and given that they only had one playoff appearance (ruined by none other than the Dodgers), it's easy to forget and overlook their place in baseball history at times. But when you take a look at their history, they're a veritable compendium of baseball greats of the last quarter of the 20th century: Gary Carter, Andrew Dawson, Pedro Martinez, Randy Johnson, Vladimir Guerrero, Tim Wallach, Tim Raines, Dennis Martinez, Tony Perez, Al Oliver, Moises Alou, Rusty Staub, Jeff Reardon, John Wetteland, Larry Walker, and Orlando Cabrera. From the franchise's inception in 1969 to their final season in 2004 before moving to Washington, they hosted a pretty sizable amount of stars from just about any specific era. Not to mention, if it wasn't for the godforsaken 1994 strike, we'd not only likely still have the original Expos, but there might be a World Series banner or two flapping in the Quebec breeze.
Altogether, it makes perfect sense: Move the team away from a fanbase that overwhelmingly doesn't bother to even support it, and bring it to a fanbase that had theirs taken away largely due to the bad break of the darkest hour in professional baseball history. And if you don't think Montreal deserves to have their Expos back, then I leave this video as the last thing that can move your cruel, shriveled heart.
Jim Morrison once wrote "death makes angels of us all." Well, Sunday the St. Louis Cardinals lost their brightest star for the future in Oscar Tavares. His game clinching homer in the playoffs this year, and his steady-but-not-spectacular play as a rookie in 2014 was supposed to be the springboard to a superstar career.
Oscar was a consensus top-five prospect going into both the 2013 and 2014 seasons. He was tabbed to be able to hit for a high average with better than average power. Had he lived up to his hype we could have expected a .300/.480/.385 kind of hitter with 30 doubles and 25 homers most seasons for the next decade if not better.
Sadly he didn't get to live up to the hype … he didn't get to live.
I was Facebook friends with him. His English was improving and, while his interaction with his fans was minimal in a direct way, you could see that with assistance from his management he was trying to embrace the 21st century star athlete role through digital media, the social media and on the field, where it is reported that he planned to come into 2015 in much better shape so he could gain serious playing time with the perennial central division champs.
Sadly, his girlfriend was also in the accident with him, and has passed as well.
It's a tragedy when a Roberto Clemente or Thurman Munson are killed during their careers, but at least they were allowed the chance to have careers. At 22 years old Tavares' was just starting. His ceiling was the stars, and his potential will now be put to rest.
My heart goes out to his family, his friends, his teammates, and to the family and friends of his GF.
I know that I've been MIA for a while now, and I'd like to take a quick moment to explain why. As a lot of you know I am a lifelong Twins fan. Hearing Terry Ryan's vote of confidence for Ron Gardenhire last month broke my heart. When you couple that with the Ray Rice situation, and the Chris Kluwe issue, which I wrote about in my last article, I needed a break.
A tremendous event happened in Major League Baseball recently, although you might not have felt it. Hell, you could very well have not noticed or even forgotten about it. I'm of course referring to the selection of Rob Manfred as the next Commissioner of Baseball, a title that will become official in 2015.
My thoughts on this choice are … well, nonexistent. As tremendous as the announcement is, given his predecessor's lengthy tenure, Manfred's selection elicited no emotional response from me. No anger, no surprise, no excitement, just … nothing.
This isn't to say Manfred is unqualified for the job. After all, his resume includes Harvard Law School, a long history of working in labor and employment affairs, outside counsel to MLB owners during the '94 strike and MLB chief operating officer. Yet If anything, that's part of why his selection is as thrilling for me to write about as watching a documentary about blenders. I understand why it's functional and necessary, but that doesn't make it interesting.
I don't expect MLB commissioners to be as eccentric and indelible as Rube Waddell or Lou Gehrig, but a little character or a momentous accomplishment doesn't hurt. Stubbornly racist as he was, Kenesaw Mountain Landis instantly etched his place in baseball history not just for banning the Black Sox for life, but doing so with the steeliness he had as a federal judge. Peter Ueberroth sailed into the job after bringing the Olympics to Los Angeles in 1984, which made him Time Magazine Man of the Year and served as a pinnacle event in the patriotic epoch of the Reagan years. Continue reading →
As the wise philosopher Ron Burgundy once put it: "Boy, that escalated quickly."
In perhaps the most dizzying trade deadline ever, the American League erupted in an arms race in mere hours. First, my Oakland Athletics made a what-the-hell-but-it-makes-sense-when-you-cool-down trade with the Boston Red Sox, sending Yoenis Cespedes in exchange for Jon Lester and Jonny Gomes. Lester, of course, almost guaranteed comes as just a rental for the playoffs, but given his exceptional stats this year and playoff gumption in Beantown he's worth it. Gomes, a key part of Oakland's youthful last-minute run to a division crown in 2012, returns with a fresh World Series ring in tow and a chance to get another by strengthening the outfield.
Of course, the immediate reaction was panic over losing Cespedes, who will be a free agent after 2015. Yes, he dazzled A's fans with a highlight-reel glove and a bat that won back-to-back Home Run Derbies. But peel yourself away from those highlights, and the truth is that while he's a dynamic player, he was still hitting in the .250 range, and brilliant plays don't equal top fielding percentage. Considering how stellar Josh Reddick has been upon returning, as well as Oakland's eye-popping run differential, they have enough depth to make up for Cespy's absence. (Almost forgotten in this shuffle is the fact that the Twins benefited in a trade for once, acquiring lefty starter Tommy Milone for Sam Fuld, who has already made his presence felt in the reshuffled Oakland outfield.)
Only hours after that, however, came the biggest announcement of all: The Detroit Tigers, already stacked with aces, landing David Price in a three-team deal. I'm not going to even try to be neutral here: I hate, hate, hate that this deal happened the way it did, and I'll take some space to explain just why. First, the more rational part. To put it simply, Tampa Bay didn't come close to getting the return they needed for parting with the best pitcher in their young franchise history. Remember, the Royals had to send a package to the Rays that included Wil Myers just to get James Shields, so the crop for Price should have been even bigger. By all accounts, when the Rays were languishing in last, this was what they were rightly demanding from interested teams. My Dodgers, for example, would have likely had to deal both Joc Pederson and Corey Seager, a highly valuable outfielder and infielder who are among the best prospects in the entire game.
I'm a Minnesotan. Over the last week, the only sports headline that has come close to competing with the many Kevin Love trade rumors is the lawsuit filed by former Vikings punter Chris Kluwe against his former team.
Without going into every detail, Kluwe's case deals with claims that his special teams coach, Mike Priefer, created a hostile work environment by saying things such as: "put all gay people on an island and nuke them until it glows."
The Vikings coach denied it several times, but once it was corroborated by current Vikings player then Priefer admitted it. He was suspended by the Vikings for three games, which will be reduced to two if he completes sensitivity training.
Sticking with the NFL (this does lead to MLB, I promise), the league came out Thursday with its punishment for Baltimore Ravens star running back Ray Rice, busted during the off-season for dragging his unconscious girlfriend out of an elevator (this is on video).
The NFL slapped Rice on the wrist with a two-game suspension for domestic violence. This is half the punishment that Rice would have received had he used performance enhancing drugs. These penalties, respectively for Priefer and Rice, make a mockery of both domestic violence and gay bashing.
Hello again Brushback faithful! It's only been a few weeks since my Max Scherzer piece, but it feels thrice as long given the extent of things packed into my college graduation summer. And trust me, I'm not saying that with any complaint. In addition to a whole bevy of personal projects that of course includes this site, I've completed the first chapter of the book I'm writing for the Sacramento Historical Society about the history of baseball in my city. In a poignant end to that first step, I spent all night into the wee hours of the morning wrapping up this chapter, an assiduous approach that recalled my many all-nighters spent working on papers in college. (To further cement the moment, I wrote to the music of Kid Creole and the Coconuts on infinite loop just as I had in the same finals that Max Scherzer inspired me through.)
As I spent the weekend in Yosemite National Park immediately after the chapter was submitted to my boss, I was understandably feeling pretty triumphant. These good vibes led to a humorous train of thought about how my successes in baseball writing are the closest I'll come to achieving glory in the national pastime. I may never turn on a fastball for a legendary game-winning home run, or pitch a perfect game, but hell: Why can't we baseball writers receive some love too?
How about a great baseball movie of the "Moneyball"/"61*" ilk to chronicle our struggles and triumphs? I envision a tense scene of the writer at his laptop, struggling to come up with the right word. He types and erases a couple in frustration, just like a batter swinging and missing pathetically at the first two strikes. But then, he digs in and focuses on that next word even harder. "The Natural"-style music cues up, and in slow motion he types out the perfect word. The announcer intones: "Holy cow, what an adjective!" OK…not exactly stirring stuff, but allow me a little indulgence over my accomplishments here! None of my teams have won a World Series since we all had mullets and George Bush Sr. was in one of the two highest offices in the land, so I'll celebrate my little victories as I please. Continue reading →
On some Major League teams this year Tommy Milone, with his six wins and 3.55 ERA, would be approaching the level of Ace.  On this year's Oakland Athletics squad, even with season-ending injuries to AJ Griffin and Jarrod Parker, he has been reduced,  to the role of Triple-A insurance policy.
The A's have been the league's most dominant team this year, at least according to winning percentage and run differential. And Billy Beane is going for a trophy, as evidenced by this weekend's acquisition of Ace Jeff Samardzija and middle-of-the-rotation guy Jason Hammel.
The deal coincided with an agreement between the Athletics and the Oakland-Alameda County Coliseum Authority (which still needs approval from the Oakland City Council) whereby the team will remain in what I guess is now called the O.co Coliseum.
I love this. The market settles at least some of its differences with the team, agreeing to make some upgrades to the nearly 50-year-old venue by Opening Day 2015. The team makes a commitment to try to build on the strong first-half of the season by acquiring arguably the best starting pitcher available in this year's trade market – giving up a stud shortstop prospect in the process of doing so. Continue reading →